Principal's Message
Welcome!
This is going to be a great year of success as we climb higher academically, athletically, and extracurricularly. The teachers have worked hard over the summer to prepare for this year and now it is time for the students to do their part.
We are going to push this year. We are going to make our students think and make them work, but don't worry---we will be right beside you to guide you and to assist you. Together, we can achieve great things, and together WE WILL achieve great things. We are going to have some fun while we do this, too!
So, let's get to it---grab your climbing gear and let's get going.
Sincerely,
Judith K. Holmgreen, Ed.D
Principal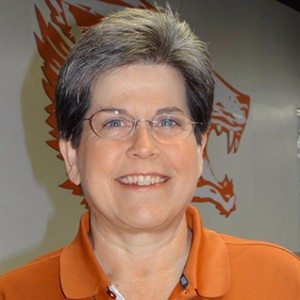 "Let us not be content to wait and see what will happen, but give us the determination to make the right things happen." --- Horace Mann