Principal's Message
Welcome!
The new school year brings new opportunities for growth and success. As we work to achieve our academic goals, you can rest assured that we will endeavor to help your child reach new potential, achieve new goals, and become successful students who are ready to venture on to the next level, whether that be as 8th graders or high school freshmen.
This year each grade level has been divided into four academic communities. In short, this means that core subject teachers in each community (English Language Arts and Reading, math, science, and social studies) will share the same students. This will allow us to facilitate cross-curricular activities, project-based learning, and immediate intervention. It also allows us to build community and unity.
Parents, you are welcome to visit the campus any time. We are planning several opportunities for you to visit with your child's teachers and we hope that you take advantage of this. We sincerely welcome your involvement in your child's education.
Community members, you are also welcome to visit the campus at any time. We welcome your support of our students' academic, athletic, fine arts, and extra-curricular activities. We hope to build a strong relationship with you.
We are excited about this new school year and look forward to visiting with you.
Sincerely,
Judith K. Holmgreen, Ed.D
Principal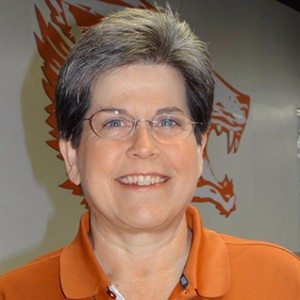 "Let us not be content to wait and see what will happen, but give us the determination to make the right things happen." --- Horace Mann