Campus Goals
about 1 year ago
Goal 1: All students will demonstrate academic growth and each campus will achieve at local, state, and federal standards with an ultimate goal of exemplary student performance.

Goal 2: All students will demonstrate proficiencies required for graduation.

Goal 3:All students will be taught by highly-qualified staff.

Goal 4:All staff will ensure a safe and positive school culture and climate conducive to learning.

Goal 5: All staff, students, parents, and community members will promote comprehensive home, school, and community partnerships.

Goal 6: All teachers and students will be technology literate and utilize technology tools and resources to enhance learning.
Principal's Message
about 1 month ago
Welcome!
This is going to be a great year of success as we climb higher academically, athletically, and extracurricularly. The teachers have worked hard over the summer to prepare for this year and now it is time for the students to do their part.
We are going to push this year. We are going to make our students think and make them work, but don't worry---we will be right beside you to guide you and to assist you. Together, we can achieve great things, and together WE WILL achieve great things. We are going to have some fun while we do this, too!
So, let's get to it---grab your climbing gear and let's get going.
Sincerely,
Judith K. Holmgreen, Ed.D
Principal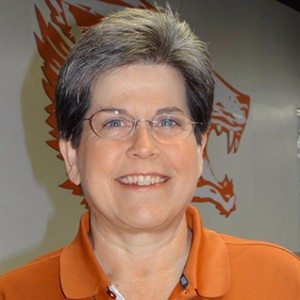 "Let us not be content to wait and see what will happen, but give us the determination to make the right things happen." --- Horace Mann